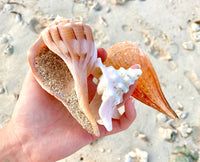 Founded in New York
We are a female owned and operated brand, established in nyc, with our studio based in Miami.  Here we custom make each and every design by hand, with attention to detail, craftsmanship and quality.
Custom Orders
We specialize in creating your dream custom jewelry.  From engagement rings and wedding bands to monogram necklaces, our favorite thing is to tailor the design to match your unique personality and requests.  
Jewelry as Sculpture.
Lauralyn Renn began her journey as an artist and designer in nyc.  She founded the brand based on her unique conceptual approach; jewelry designed as if it is sculpture, only complete when worn by the human form.
Drawing on nostalgia and inspiration from nature, each collection is designed to transform and empower the wearer.  
Learn more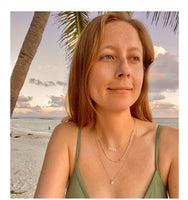 Customer reviews
Honestly it was the easiest custom experience I have ever had. I love my name but I love it even more when I see it hanging on my neck...Talk about sparking joy! Thank you Lauralyn... you are a talent and a love! Now what are we making next?!

Kimry
Love my new earrings, they elevate all my WFH looks! It's hard to dress professionally without making it a whole to-do. My new jewelry is a big help!

Christine